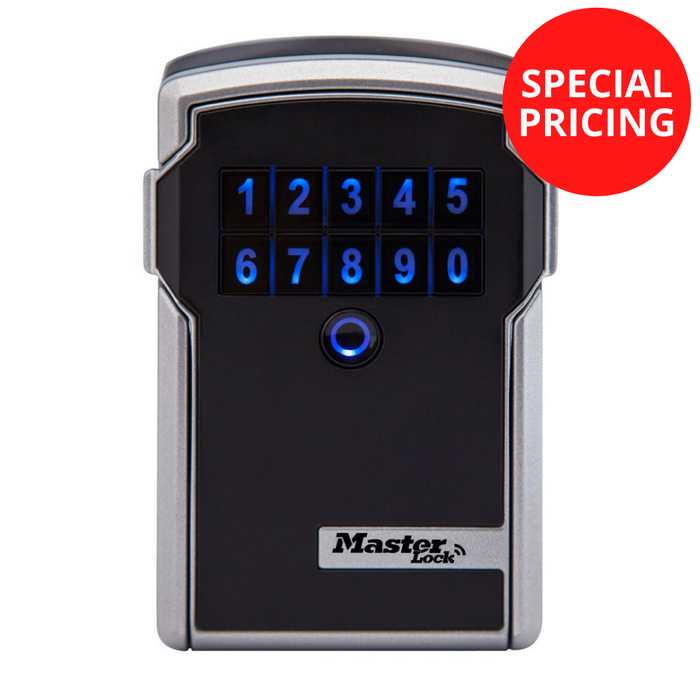 Master Lock 5441EC Bluetooth® Wall-Mount Lock Box for Business Applications
The Master Lock No. 5441EC Bluetooth® Wall-Mount Lock Box features a 3-1/4" (83mm) wide metal body for durability. The Master Lock Vault Enterprise system is designed to support Many Locks and Many Users with unmatched security, simplicity and accountability. Administrators control individual or system-wide lock access with our convenient web interface, while users enjoy simple, secure access to assigned locks or lock boxes.
Includes Master Lock Vault Enterprise IOS and Android app, and web interface, designed for business applications working with many locks and many users.
Use your smartphone to open and manage your lock with the Master Lock Vault Enterprise app
No keys to lose, no combinations to forget. No unauthorized key duplication.
Backup access using numeric code on lock keypad
Share access with others - temporary or permanent
Easily monitor access with robust data and audit trails
Includes mounting hardware for easy installation.
Low battery notification & reminder on device and in app
Comes with easy to replace CR123A battery
Large storage capacity for keys and access cards.